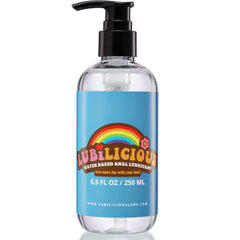 Water-based lubricant is safe to use with condoms.
Water-based lube is safe, easy to reapply, and has easy clean up - no stains, no problems!
Our Anal Lube provides the glide and ease you need to make everything go smoothly and seamlessly.
Water-based lubricants are safe to use with condoms and silicone sex toys!
Anybody can have anal sex, regardless of gender or sexuality.
Discreet Shipping
Cruelty-Free
Paraben-Free
100% Satisfaction Guaranteed
Sexual activity is linked to a stronger immune system.
---